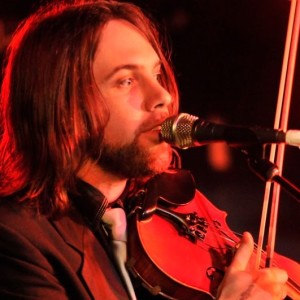 Matt Montgomery is a multi-instrumentalist, composer, songwriter, and video game developer. Matt graduated with a BFA from the California Institute of the Arts, studying viola and composition, and wrote and recorded music for their acclaimed animation school.
Since graduating, Matt has rooted himself in the Bay Area, working as a composer and instrumentalist for film, television, and video games. Matt has been featured on productions for Nickelodeon, Cartoon Network, Her Interactive, Ubisoft, IFC Online, and several independent films and commercials.
As a multi-intrumentalist, he has performed with Symphony Silicon Valley, California Symphony, Contra Costa Chamber Orchestra, New Century Players, and Theater Works. He recorded with the tango ensemble Montango, and composed music for their two studio albums produced by rock legend Steve Miller. Matt has worked as a developer and composer for Ubisoft's Rocksmith games since 2010.