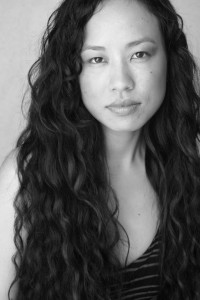 Tany Ling is a dedicated singer of contemporary and experimental music, performing repertoire ranging from rock to opera, from the traditional to the avant-garde.
She has been a featured soloist at Carnegie Hall and Madison Square Garden, and has performed on stages across North America and Europe, premiering roles in numerous chamber works and operas, including the new operas "22: Taker of the Total Chance" for Long Beach Opera; "HELL" by Michael Webster and punk poet Eileen Myles in New York, Los Angeles, San Francisco and Tijuana's CECUT; "What To Wear?" by Richard Foreman and Michael Gordon at REDCAT in Los Angeles; and "Tragedy On the Sea Nymph" at Machine Project. In 2004-2006, she toured nationwide with the multi-platinum winning rock group Trans-Siberian Orchestra, singing a rock version of the "Queen of the Night" aria from Mozart's opera The Magic Flute. She currently is a member of the Industrial Jazz Group singing avant-garde big band party music. Past groups include Ensemble Green, Arcanum, Aulos Saxophone Quartet, CalArts New Century Players and the Robin Cox Ensemble, groups dedicated to modern works, and Eighteen Squared, an ensemble specializing in the minimalist music of Steve Reich. She has been featured in numerous productions with Long Beach Opera as well as the Mircofest microtonal music concert series.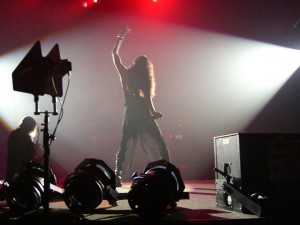 Recordings include the latest Trans-Siberian Orchestra release "Nightcastle" (Atlantic Records); "LEEF" for the Industrial Jazz Group (Evander); song cycle "Black Sky Hates the Moon" by New York composer Max Gitek Duykers; and Arcanum's "Seven Songs of Sorrow" (Black Phone Records) by Alan Lechusza. Film and video include "Avatar" (20th Century Fox) by James Cameron with music by James Horner; "Velvet and Ratskins," a short film by experimental animator Evan James; and a prized non-singing role in a music video for The Mae-Shi.
Tany earned a Bachelor of Music in classical vocal performance from the University of California in Irvine and a M.F.A. in classical vocal performance from California Institute of the Arts.